Check It Out, Yo!
Check It Out, Yo!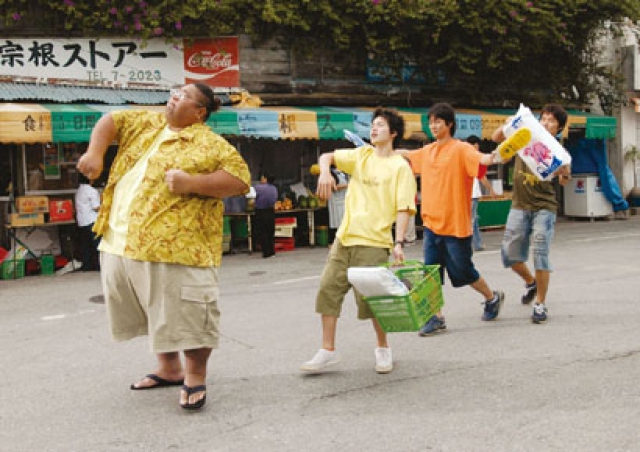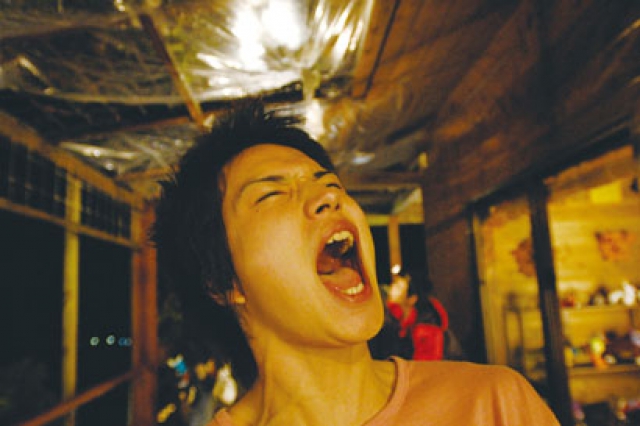 Release Date

April, 22nd, 2006
Running Time

117 min
Genre
Color

Color
Screening Format

35mm
[ Directed by ]
[ Produced by ]
[ Cast ]
[ Staff ]
[ Production Company ]
Fuji Television Network, TOHO, S・D・P
[ Story ]
An adolescent drama set in Okinawa, which vividly portrays four youths who are growing up to adulthood. The directorial debut film of Miyamoto Rieko, who has created numerous masterpiece TV dramas.
High school students, Toru (Ichihara Hayato), Akira (Emoto Tasuku), Tetsuo (Hiraoka Yuta), and Yui (Inoue Mao), who has a secret crush on Toru, are bored with everyday life, but the experience of a live concert by indies band, "Workaholic", awakens the three boys to music. They form a hip-hop band and Toru soaks himself in music to show off to Nagisa (Ito Ayumi) for whom he has an unrequited love. Their aspirations are finally answered and the band goes on stage, but it ends in disaster. Misfortunes build up, and heartbroken Nagisa, who has separated from her boyfriend, says she is returning to Tokyo. Toru plans another live concert for Nagisa and for the honor of the band. As a result of great effort, the concert ends as a huge success. Having been energized by the music, Nagisa gets back together with her boyfriend, and Toru acquires memories to last a lifetime.
[ Film Festivals, Awards ]
Hawaii International Film Festival 2006
[ Contact (International) ]
PONY CANYON INC.
1-5-17 Roppongi, Minato-ku, Tokyo 106-8487
tel: +81-3-6230-9700
fax: +81-3-6230-9750
E-mail: intl@ponycanyon.co.jp
https://intl.ponycanyon.co.jp