Haikyu shosha to haisha
HAIKYU!! The Winner and the Loser"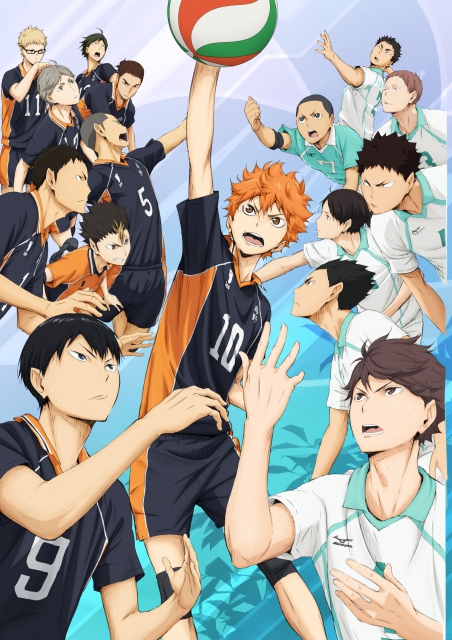 Release Date

September, 18th, 2015
Running Time

89 min
Genre
Color

Color
Screening Format

DCP
[ Directed by ]
[ Cast ]
[ Staff ]
[ Distributor (Japan) ]
TOHO Visual Entertainment
[ Production Studio ]
Production I.G
[ Story ]
Compilation of the first TV anime season based on Furudate Haruichi's manga. The second of two parts, the story follows the Karasuno High School volleyball team's heroic players in pursuit of the national championships. Directed by Mitsunaka Susumu, who turned the TV series into a hit.
It's time for the Interhigh preliminaries to pick the team to represent Miyagi Prefecture in the nationals. Hinata (voice: Murase Ayumu) is a middle blocker with a small build but great athletic ability, and gets picked as a starting member despite being in his first year. He polishes his teamwork with the technically adept setter Kageyama (Ishikawa Kaito), who is also in his first year, and they face off against Tokonami High School in their first game.
[ Official Site ]
[ Contact (International) ]
TOHO CO., LTD.
International Business Department
1-2-2 Yurakucho, Chiyoda-ku, Tokyo 100-8415
Attn: HARAGUCHI Emi
tel: +81 3 3591 3530
fax: +81 3 3591 6610
E-mail: tohointl@toho.co.jp
http://www.toho.co.jp