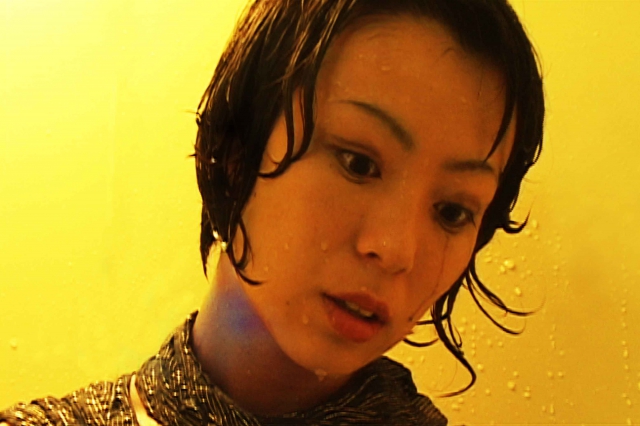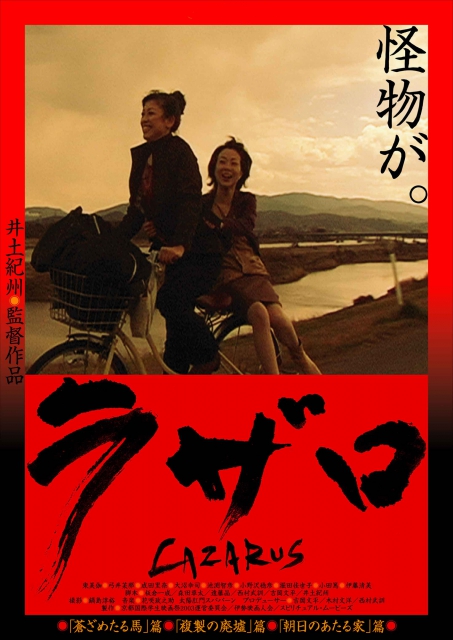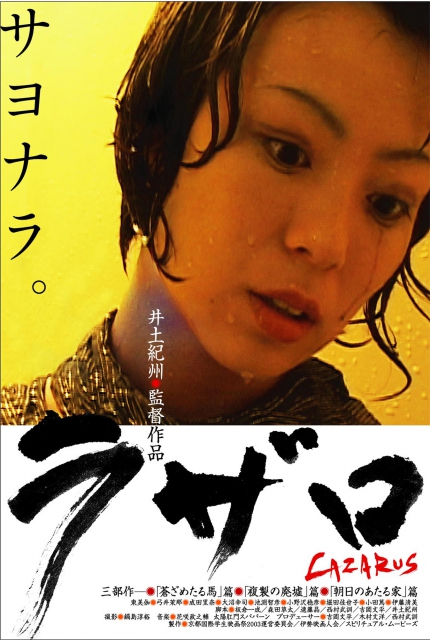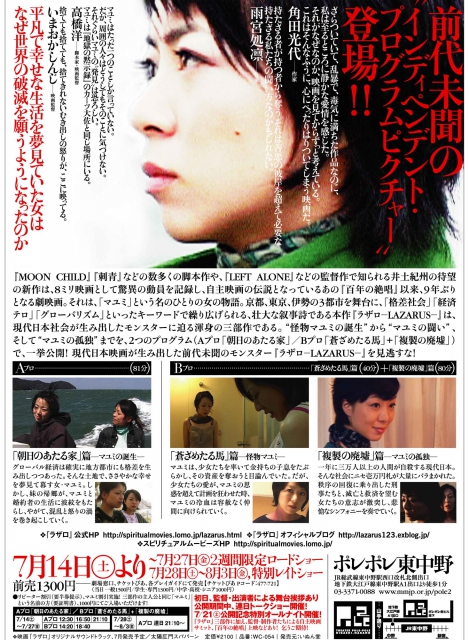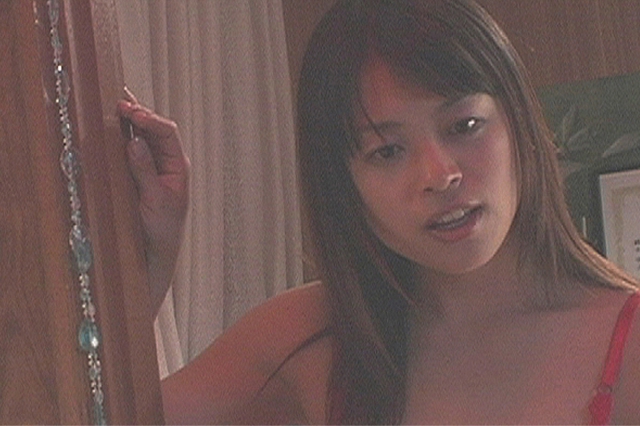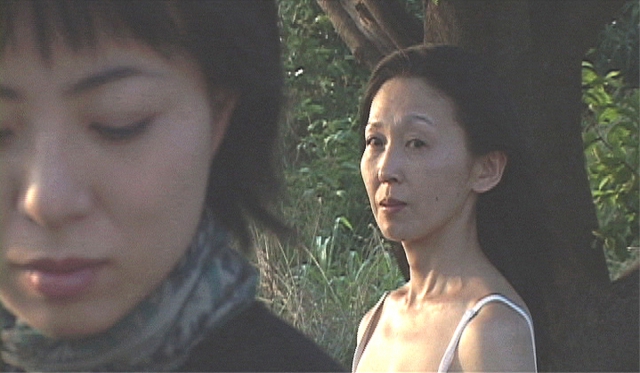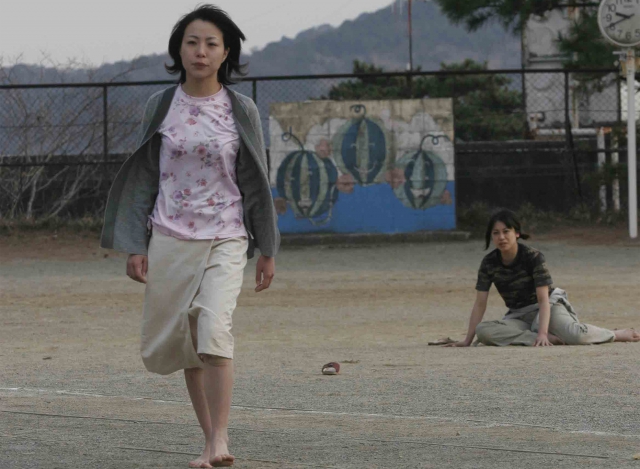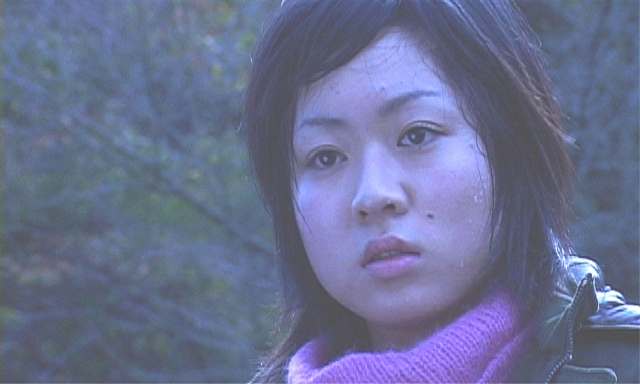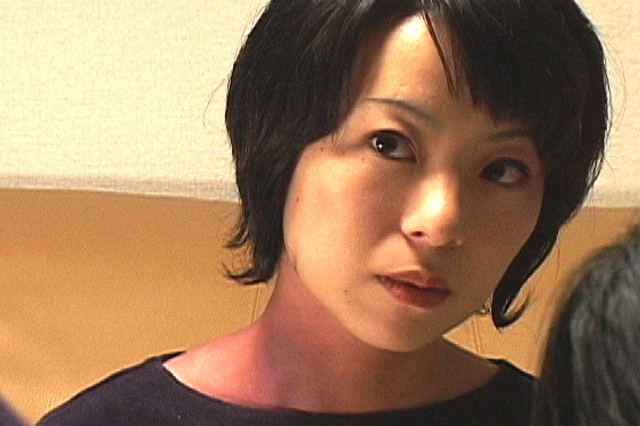 Release Date

July, 14th, 2007
Running Time

201 min
Color

Color
Screening Format

DVCAM
Sound Processing

Stereo
[ Directed by ]
[ Produced by ]
[ Cast ]
[ Staff ]
[ Production Company ]
Spiritual Movies, Ise Movie Association, Kyoto International Student Film & Video Festival 2003 Programming Committee
[ Story ]
A woman who has been dreaming of an ordinary happy life starts wishing for the collapse of the world following an incident. The woman's name is "Mayumi". This is a trilogy that follows Mayumi's love and hatred which may be attributed to the disparity of the society she lives in.
Mayumi and other girls plot to seduce a rich boy to take his wealth. One of the girls, however, falls in love with the target, and the plan goes awry. Anger is then directed amongst themselves. Episode1 portrays the monster, Mayumi.
Stacks of 10,000 yen notes are circulated. Episode2 presents the clash between the police who attempt to restore order and the women who want to destroy the world. The solitude of "Mayumi" is also portrayed.
Mayumi leads a humble life in a local shopping street of a regional city, but the return of her younger sister changes that completely. Episode3 The House of The Rising Sun shows the birth of the monster, "Mayumi", having been cornered by chaos and destruction.
Directed by Izuchi Kishu of Hundred Years of Desperate Singing (Hyakunen no Zesho) and Left Alone.
[ Official Site ]
http://spiritualmovies.lomo.jp/lazarus.html
[ Contact (International) ]
For further contact details, please contact UNIJAPAN -> [ Contact ]