Mary and The Witch's Flower
Mary to majo no hana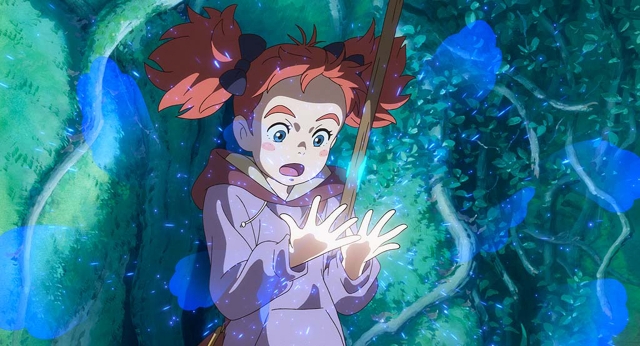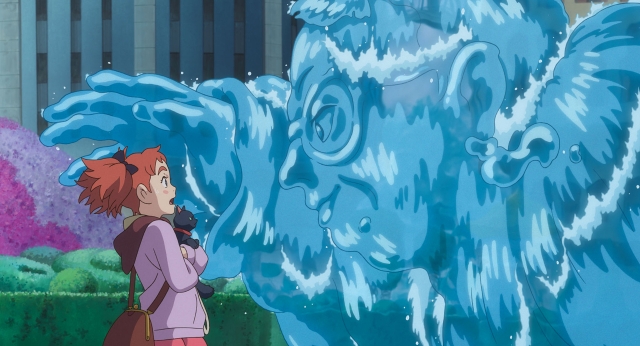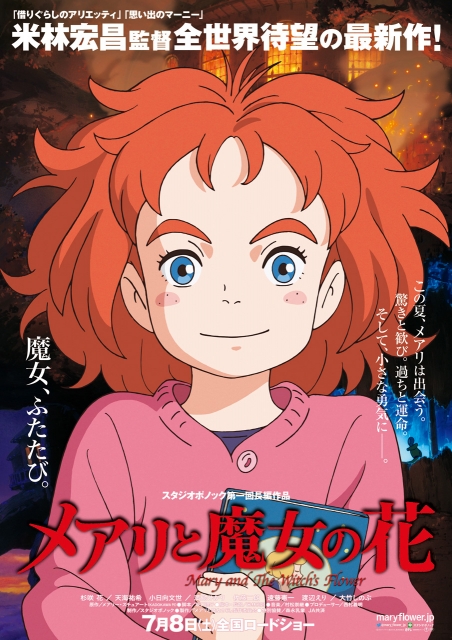 Release Date : July, 8th, 2017
Running Time : 103 min
Genre : Science Fiction/Fantasy , Animation
Color : Color
Screening Format : DCP
Screen Size : -
Sound Processing : -

Screening Format with Subtitles
[ Directed by ] YONEBAYASHI Hiromasa
[ Produced by ]
[ Cast ]
[ Staff ]
[ Production Company ]
M.F.P.
[ Distributor (Japan) ]
TOHO
[ Story ]
Debut feature film from Studio Ponoc, established by former Studio Ghibli producer Nishimura Yoshiaki. Directed by Yonebayashi Hiromasa, who also was previously with Studio Ghibli and directed on When Marnie Was There.
Mary (voice: Sugisaki Hana) has moved to Redmanor and in the woods she finds the forbidden "Fly-by-Night" flower that blooms only once every seven years. Imbued with the powers of this mysterious flower, Mary is accepted in into Endor College, the magical world's most prestigious school. But she causes a furor when she tells a lie.
[ Official Site ]
[ Contact (International) ]
STUDIO PONOC, INC.
Niikura Bldg., 2-10-21 Kyonancho, Musashino-shi, Tokyo 180-0023
Rep: NISHIMURA Yoshiaki
tel: +81 422 30 5161
fax: +81 422 30 5162
E-mail: info@ponoc.jp
http://www.ponoc.jp