Ie ni kaeru to tsuma ga kanarazu shinda furi o shiteimasu
When I get home, my wife always pretends to be dead.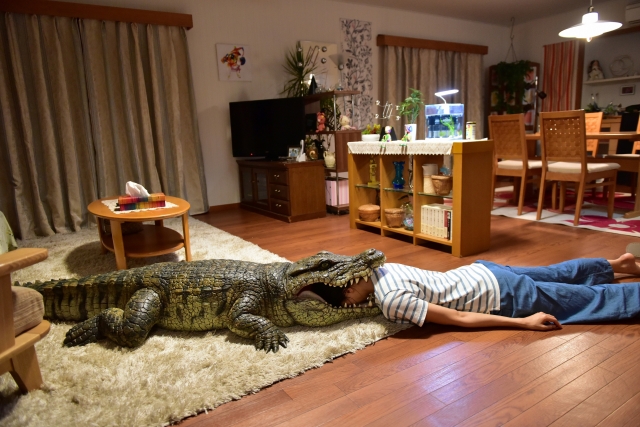 Release Date

June, 8th, 2018
Running Time

115 min
Genre
Color

Color
Screening Format

-
[ Directed by ]
[ Produced by ]
[ Cast ]
[ Staff ]
[ Production Company ]
"When I get home, My wife always pretends to be dead." Production Committee
[ Distributor (Japan) ]
KADOKAWA
[ Production Studio ]
LEERiDERS, ColorBird
[ Story ]
Romantic comedy inspired by a question posted in the Yahoo! Answers knowledge-sharing community that got everyone talking. Helmed by Lee Toshio of TIME TRIP APP and Bali Big Brother.
In his third year of marriage, Jun (Yasuda Ken) works at an office and lives with his wife Chie (Eikura Nana). One day, Jun comes home from work to find Chie collapsed and bleeding in the entryway. He rushes to her aid, but it turns out that Chie was just pretending to be dead. After that, Chie pretends to be dead on a daily basis.
[ Official Site ]
[ Contact (International) ]
ColorBird Inc.
#307, 3-10-3 Kamimeguro, Meguro-ku, Tokyo 153-0051
Attn: MIYAMAE Yasushi
tel: +81 3 6451 2885
fax: +81 3 6451 2885
E-mail: info@colorbird.co.jp