Gekijoban Ultraman Geed Tsunaguze! negai!!
Gekijoban Ultraman Geed Tsunaguze! negai!!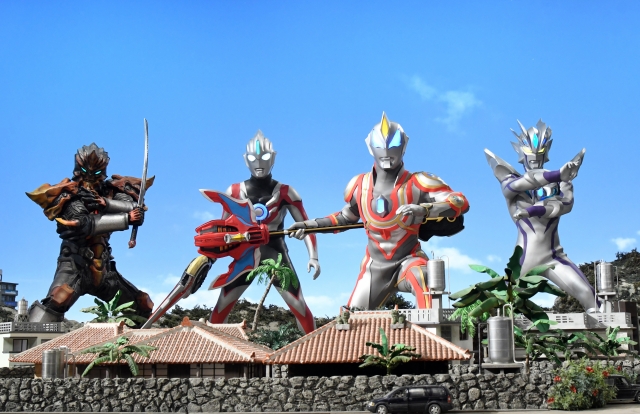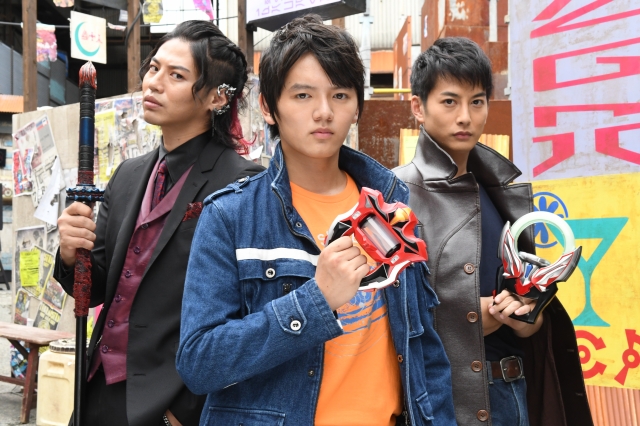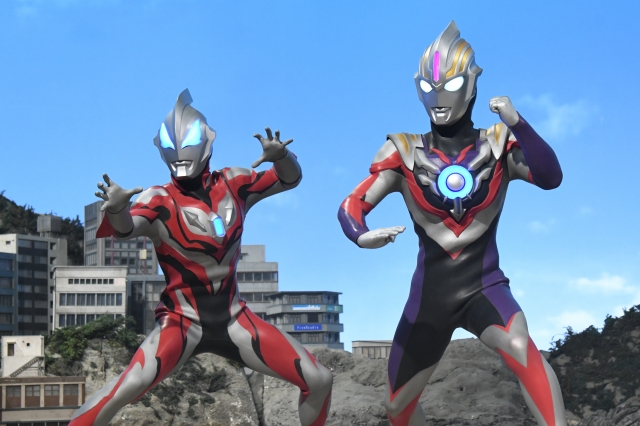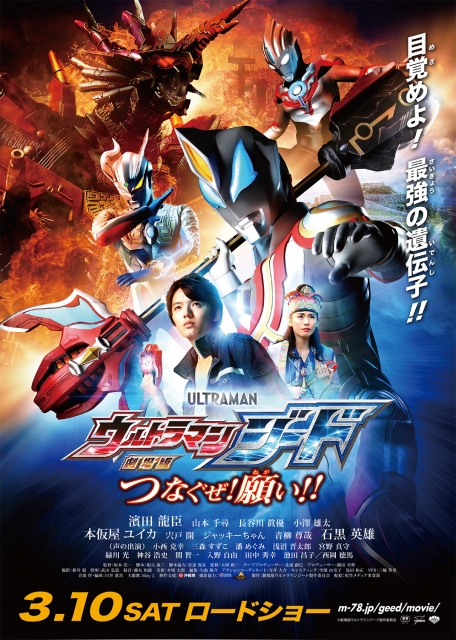 Release Date

March, 10th, 2018
Running Time

70 min
Genre
Color

Color
Screening Format

DCP
[ Directed by ]
[ Produced by ]
[ Cast ]
[ Staff ]
[ Production Company ]
UG FILM PARTNERS
[ Distributor (Japan) ]
Shochiku Home Entertainment & Licensing Division
[ Story ]
The theatrical film depicting the adventures of the Ultraman hero for a new generation, "Ultraman Geed". Overcoming a harsh fate, Ultraman Geed rises up against a new enemy attacking the Earth. In the director's chair is Sakamoto Koichi who has helmed numerous action films and superhero programs.
The giant, artificial brain Gilbaris and the Galactron forces have been destroying intelligent life on various planets and are now nearing Earth. Asakura Riku (Hamada Tatsuomi), the alter-ego of Ultraman Geed, must stop the powerful adversaries that have begun attacking Earth in order to procure the legendary weapon "The Red Steel".
[ Official Site ]
[ Contact (International) ]
TSUBURAYA PRODUCTIONS CO., LTD.
International Business Department
24F, 16-17 Nampeidai-cho, Shibuya-ku, Tokyo 150-0036
Rep: NAGATAKE Masayuki (President)
E-mail: https://en.tsuburaya-prod.co.jp/contact
http://www.tsuburaya-prod.co.jp/en