Eiga shonentachi
NINJA DRONES?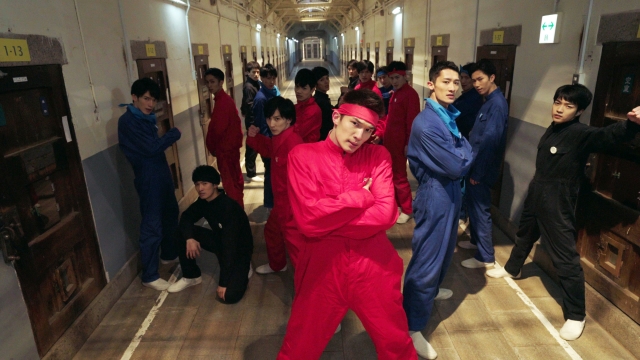 Release Date

March, 29th, 2019
Running Time

104 min
Color

Color
Screening Format

-
[ Directed by ]
[ Produced by ]
[ Cast ]
[ Distributor (Japan) ]
SHOCHIKU
[ Story ]
Film adaptation of the stage play that was conceived and planned with overall direction by Johnny H. Kitagawa, president of the Johnny & Associates talent agency. Musical about the friendships and struggles of kids in juvenile detention.
Several factions have formed in a juvenile detention facility. The boys in the red and blue gangs are enemies and fight constantly, and the black gang looks on with amusement. Then, the newly appointed warden begins a violent clampdown on the kids. After reaching the breaking point, they join forces and secretly develop a plan of action.
[ Official Site ]
[ Contact (International) ]
SHOCHIKU CO., LTD.
International Sales & Licensing
13F, Togeki Bldg., 4-1-1 Tsukiji, Chuo-ku, Tokyo 104-8422
tel: +81-3-5550-1623
fax: +81-3-5550-1654
E-mail: ibd@shochiku.co.jp
http://www.shochikufilms.com