Rurouni Kenshin Saishusho The Final
Rurouni Kenshin: The Final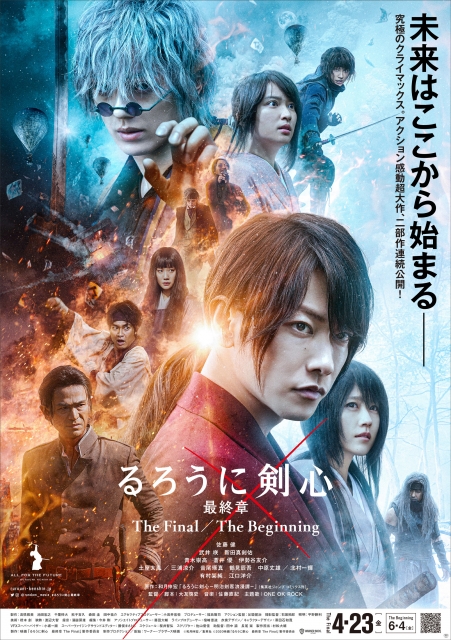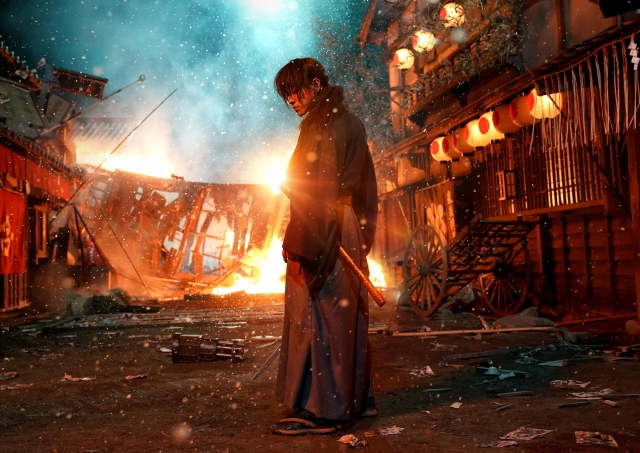 Release Date

April, 23rd, 2021
Running Time

138 min
Genre
Color

Color
Screening Format

DCP
Screening Format with Subtitles

English (DCP)
[ Directed by ]
[ Produced by ]
[ Cast ]
[ Staff ]
[ Production Company ]
"Rurouni Kenshin: The Final" Film Partners
[ Distributor (Japan) ]
WARNER BROS. PICTURES JAPAN
[ Production Studio ]
WARNER BROS. PICTURES JAPAN
[ Story ]
Film in the two-part live-action finale to the "Rurouni Kenshin" series based on Watsuki Nobuhiro's swashbuckler comic. Starring Satoh Takeru and helmed by Otomo Keishi,
the series has been streamed in over 100 countries worldwide. Depicts Kenshin's battle with his mortal enemy Enishi based on the Jinchu arc in the manga.
Kenshin (Satoh) has finished his battle with deadly swordsman Shishio Makoto, who plotted to take down the government. One day, a group shows up to decimate Tokyo and soon Kenshin learns that Yukishiro Enishi (Arata Mackenyu) has targeted him for revenge.
[ Official Site ]
https://wwws.warnerbros.co.jp/rurouni-kenshin2020/
[ Film Festivals, Awards ]
2021 Shanghai International Film Festival
[ Contact (International) ]
Warner Bros. Japan LLC
Warner Bros. Pictures Japan
Attn: TAMURA Kury
E-mail: Kury.tamura@wbd.com
http://www.warnerbros.co.jp