Rurouni Kenshin Saishusho The Beginning
Rurouni Kenshin: The Beginning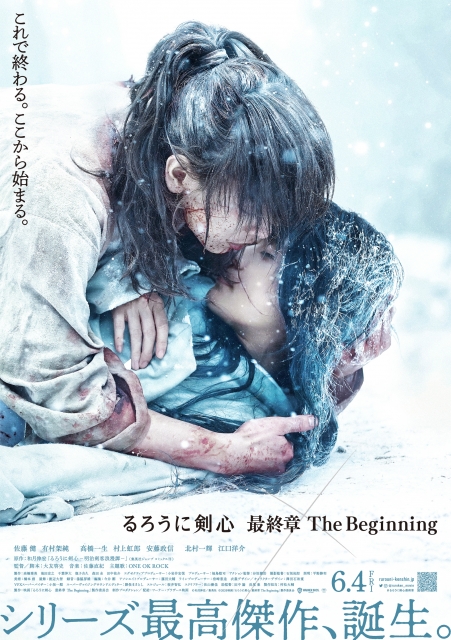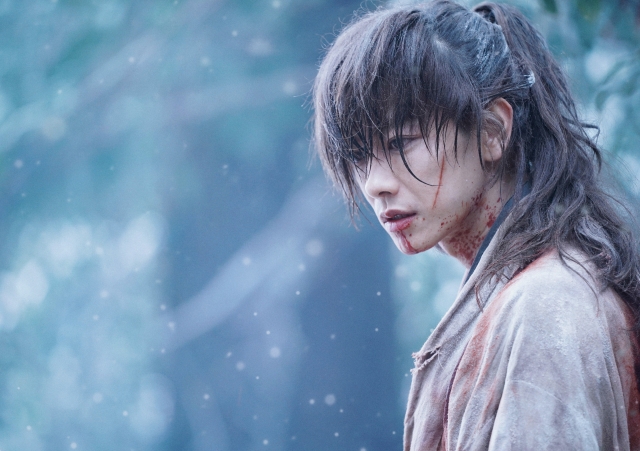 Release Date

June, 4th, 2021
Running Time

137 min
Genre
Color

Color
Screening Format

DCP
Screening Format with Subtitles

English (DCP)
[ Directed by ]
[ Produced by ]
[ Cast ]
[ Staff ]
[ Production Company ]
"Rurouni Kenshin: The Beginning" Film Partners
[ Distributor (Japan) ]
WARNER BROS. PICTURES JAPAN
[ Production Studio ]
WARNER BROS. PICTURES JAPAN
[ Story ]
Film in the two-part live-action finale to the "Rurouni Kenshin" series based on Watsuki Nobuhiro's swashbuckler comic. Starring Satoh Takeru and helmed by Otomo Keishi,
the series has been streamed in over 100 countries worldwide. Based on the Tsuioku arc in the manga's final chapter, the story reveals the mystery behind protagonist Kenshin's cross-shaped scar.
Kenshin (Satoh) is the feared assassin Battosai in the tumultuous final years of the Edo period. Kenshin meets Yukishiro Tomoe (Arimura Kasumi), who will later become his wife, while fulfilling his role as assassin amidst the upheaval.
[ Official Site ]
https://wwws.warnerbros.co.jp/rurouni-kenshin2020/
[ Film Festivals, Awards ]
2021 Shanghai International Film Festival
[ Contact (International) ]
Warner Bros. Japan LLC
Warner Bros. Pictures Japan
Attn: TAMURA Kury
E-mail: Kury.tamura@wbd.com
http://www.warnerbros.co.jp