Ushikubimura
OX-HEAD VILLAGE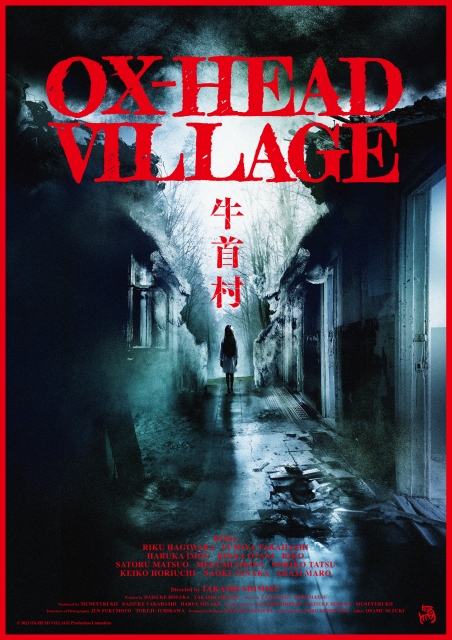 Release Date

February, 18th, 2022
Running Time

114 min
Color

Color
Screening Format

-
[ Directed by ]
[ Cast ]
[ Staff ]
[ Distributor (Japan) ]
TOEI
[ Story ]
"Do you know about the Ox-head?
Everyone who hears it dies accursed."

"There's another me?"
In a so-called "spirit video", Kanon (Kōki,) is astonished to see a high-school girl who looks exactly like her.
The girl's ox-head mask is torn away, she is closed into an abandoned hotel, and the footage ends.
Who is she?
Uneasiness gives way to dread. As if being led, she travels to the scene of the video, the Tsubono Mineral Springs. There she discovers secrets and customs that catch her up in a web of madness and fear.
[ Official Site ]
[ Contact (International) ]
TOEI COMPANY, LTD.
International Sales & Acquisitions
3-2-17 Ginza, Chuo-ku, Tokyo 104-8108
tel: +81 3 3535 7621
fax: +81 3 3535 7622
E-mail: international@toei.co.jp
http://www.toei.co.jp/en