Nuigurumi to syaberu hito wa yasashii
People Who Talk to Plushies Are Kind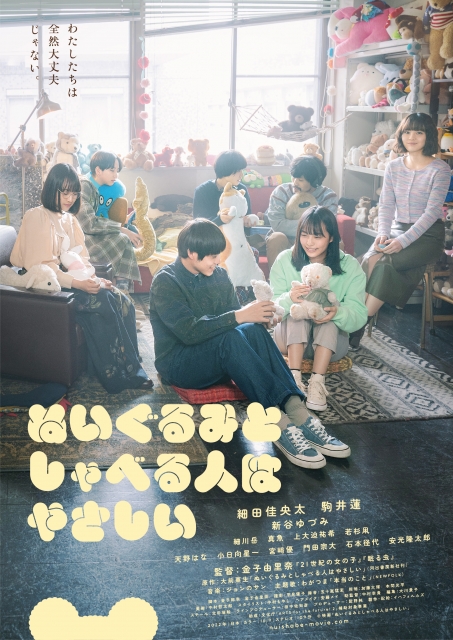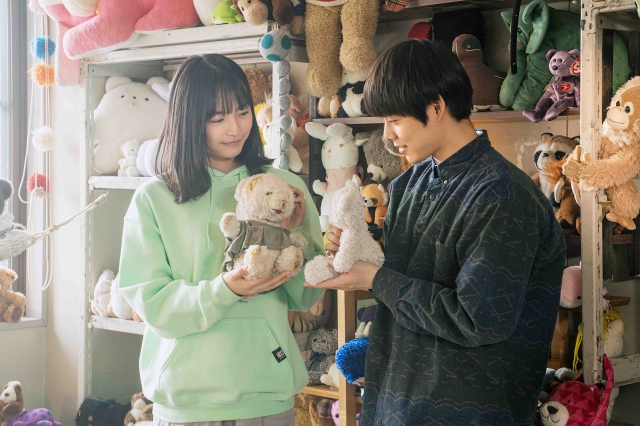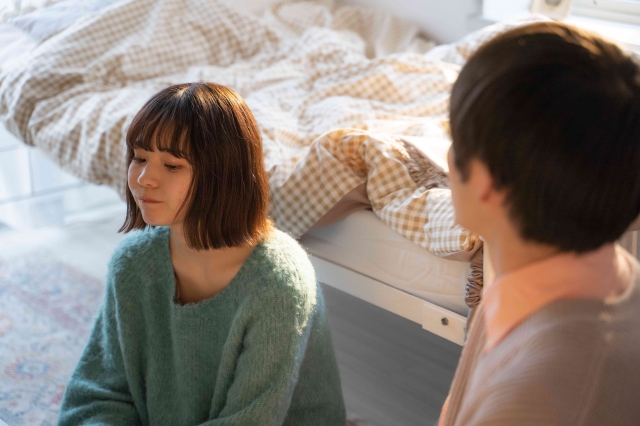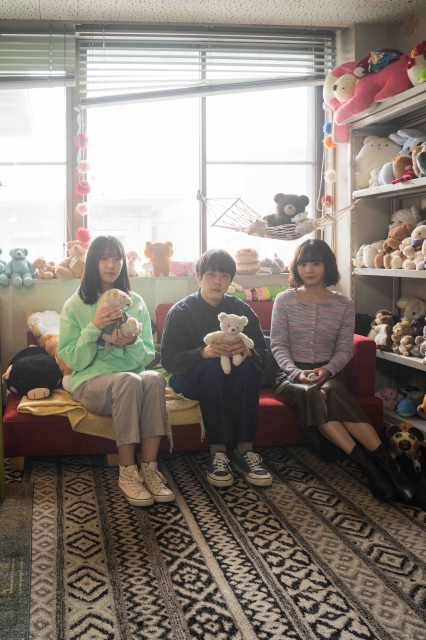 Release Date

April, 14th, 2023
Running Time

109 min
Color

Color
Screening Format

-
[ Directed by ]
[ Cast ]
[ Story ]
Nanamori, a male university student, belongs to the Plushie Club at his university.
In the club, people talk to plushies about things they can not talk about with other people.
They have a rule that when someone is talking to a plushie, the other members must wear earplugs and not overhear their conversation.
The club room is filled with plushies.
Nanamori understands the feeling of liking a girl platonically, but not romantically.
He decides to go out with one of the girls from the same club, Shiraki, in hope of understanding romance, but still has not luck…
What is "masculinity" and "femininity"? What is "love"?
This film portrays Nanamori's struggles with these questions, and the people around him.
[ Official Site ]
[ Contact (International) ]
Nikkatsu Corporation
International Sales
3-28-12 Hongo, Bunkyo-ku, Tokyo 113-0033
Attn: KAWAI Emico, FURUKAWA Mami, KATO Taku, SUNG Tzwei
tel: +81 3 5689 1014
fax: +81 3 5689 1044
E-mail: international@nikkatsu.co.jp
https://intl.nikkatsu.com