Saihate
THE FARTHEST (Tentative Title)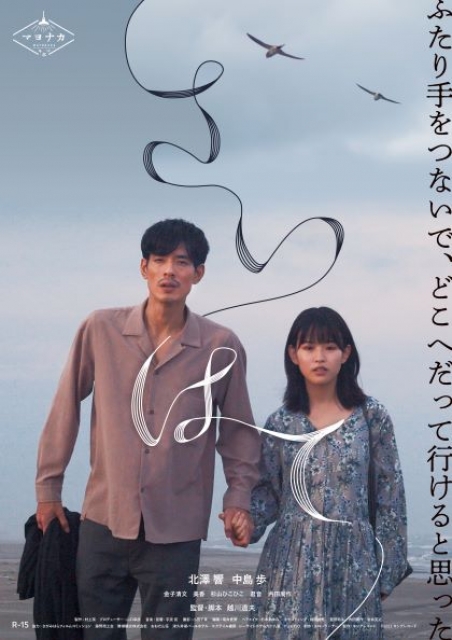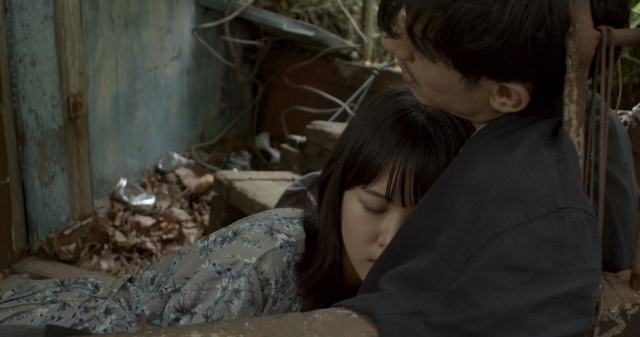 Release Date

May, 6th, 2023
Running Time

113 min
Color

Color
Screening Format

-
[ Directed by ]
[ Cast ]
[ Staff ]
[ Story ]
One day, a young woman, Momo, and a 40-year-old man, Toudou, meet at an izakaya.
They hold their hands and sing a song while walking the streets at night.
Eventually, they seek each other and make love.
The next morning, Toudou says, "It's like a road trip (michiyuki*)," while recalling the memories of the previous night. Momo, who understood the meaning of the words, silently cries...
The two, who each have a painful past, decide to escape from this world, aiming for the sea.

*"michiyuki" meaning the scene of a lovers' (suicide) trip.
[ Official Site ]
https://mayonaka-kinema.com/saihate/
[ Contact (International) ]
KING RECORD CO., LTD.
Visual Contents Production Division
1-2-3 Otowa, Bunkyo-ku, Tokyo 112-0013
Attn: UCHIDA Akiko
tel: +81 3 3945 2181
fax: +81 3 3945 2723
E-mail: akiko-uchida@kingrecords.co.jp , info@king-films.jp
http://www.kingrecords.co.jp