Rohenkaso
ROADSIDE FLOWERS AND GRASS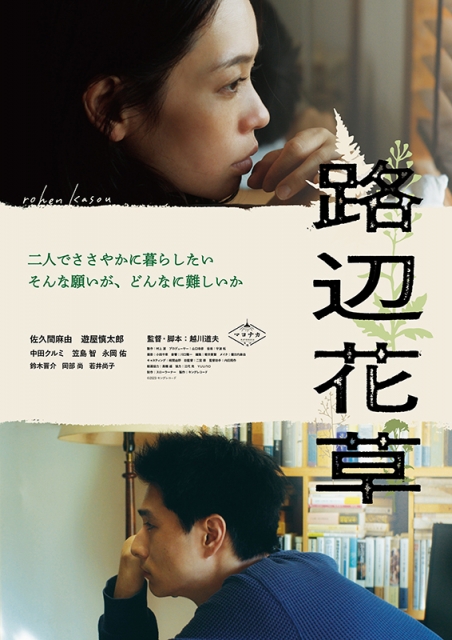 Release Date

May, 13th, 2023
Running Time

119 min
Color

Color
Screening Format

DCP
[ Directed by ]
[ Cast ]
[ Staff ]
[ Story ]
Nazuna lives with a violent man Kitamura.
Her mental balance is unstable, and she constantly clashes with Kitamura.
One day, out of emotional entanglement, Nazuna had a fierce fight with Kitamura and ran out of his place.
And she rolls into Kotaro's house, who works at a publishing company and starts to live with him.
Nazuna gradually regains her mental stability while she watches Kotaro, who is unfit with social life but loves the flowers on the side of the road.
However, when the publishing company go out of business, Kotaro loses his income and cracks gradually begin to appear in their modest life together.
[ Official Site ]
https://mayonaka-kinema.com/rohenkasou/
[ Contact (International) ]
KING RECORD CO., LTD.
Visual Contents Production Division
1-2-3 Otowa, Bunkyo-ku, Tokyo 112-0013
Attn: UCHIDA Akiko
tel: +81 3 3945 2181
fax: +81 3 3945 2723
E-mail: akiko-uchida@kingrecords.co.jp , info@king-films.jp
http://www.kingrecords.co.jp